Latrobe Valley Information Network
In 2019 Attentis® created the world's first integrated, high-speed sensor network throughout Victoria's Latrobe Valley.
visit lvin.org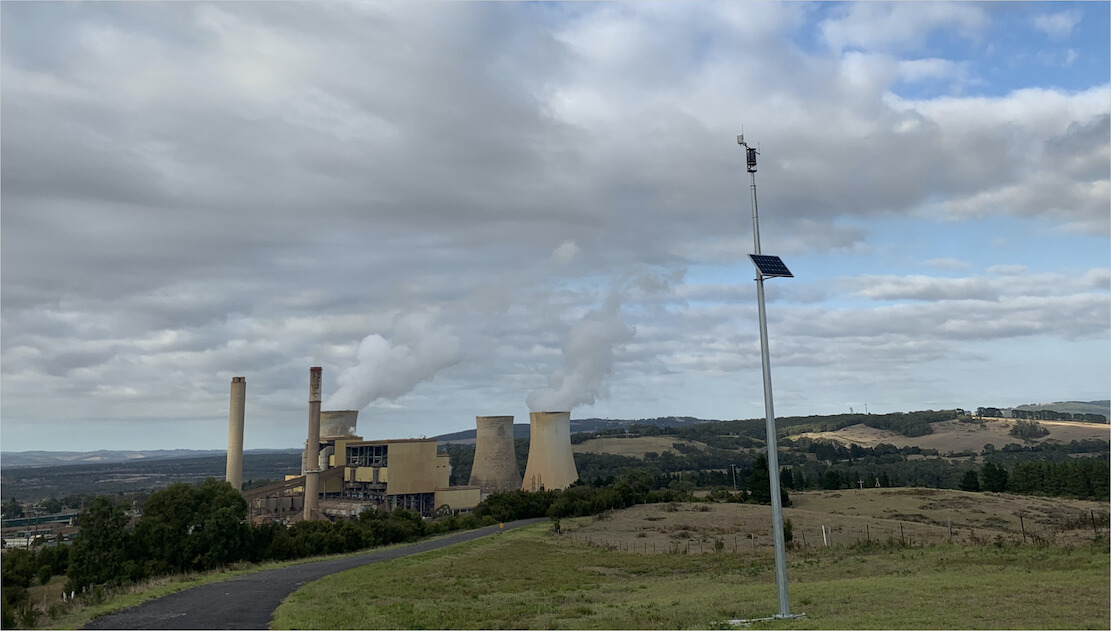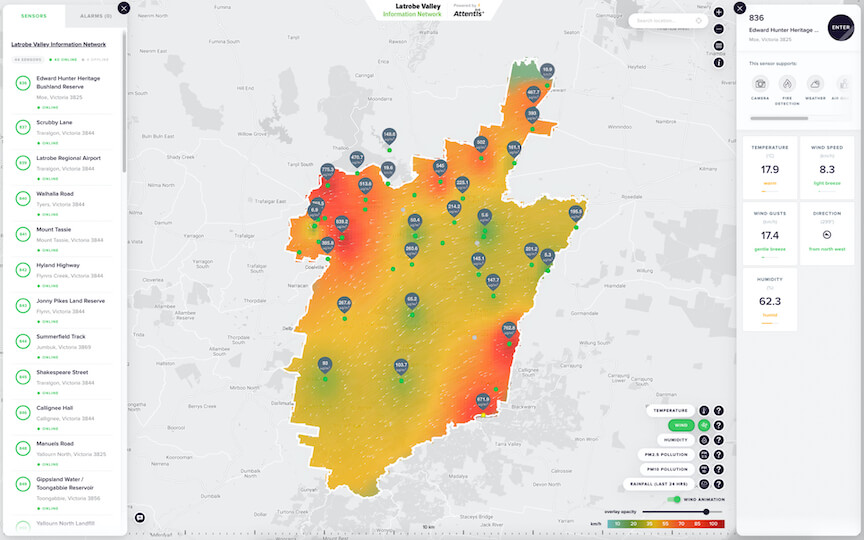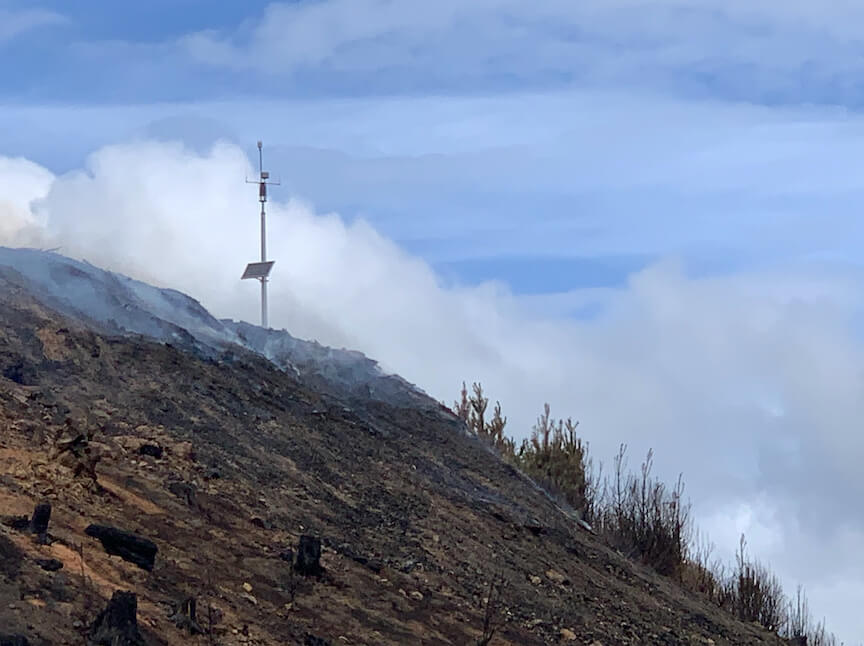 Covering 1,470 km2 of the Latrobe Valley in the Gippsland area of Victoria, the Latrobe Valley Information Network collects and delivers vital data that has improved the outputs of everything from local agriculture, utilities and forest industries, to health and emergency services. Thousands of local and neighbouring residents now access this data on a regular basis to monitor things such as rainfall, air quality, fire starts and micro-climate weather.
The LVIN was co-funded by the Australian Federal Government and Attentis® to demonstrate the ability of technology to address the world's most pressing environmental issues through real-time, integrated information. It has proved to be invaluable to the community, industries, local government and emergency service agencies.
The information shared since this project began has offered early detection of critical events, such as bush fires starts and warnings on air quality, among many other pieces of real-time data that has been critical in supporting public health and safety.
The availability of both live and historic data has enable local businesses to assess trends, make informed decisions, improve productivity and yield leading to much greater community confidence. The network has become a staple for local industries including Snowy Mountain Hydro, RTL Mining Thiess; agencies such as CFA, SES, Vic Roads, Ambulance Victoria; local governments including the Latrobe City Council and Baw Baw Shire.
Today the LVIN remains the world's largest environmental monitoring network.
The need for real-time information about both the range of environmental conditions we experience and the human society derived factors that influence and impact our communities is paramount. Storms, heatwaves, bushfires, floods, pollution, pathogens and changes in climate are driving the public's need to be better informed.
For further information about the network solutions we offer, or to arrange a meeting to discuss your specific requirements, drop us a line or call our team.